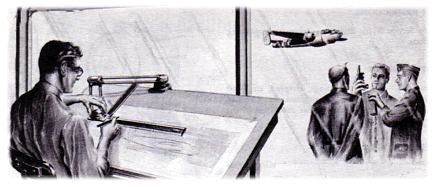 B-25 Ground School
When: Feb 09-10, 2019
What: Special Event
Where: Georgetown - Georgetown, TX
Rides?: Rides not available at this event. Check for other upcoming ride opportunities.
Contact info: Beth Jenkins (512) 869-1759
Mandatory for pilots and crew chiefs.
We will begin ground school at 9:30 a.m. at Pilots Choice.
At noon we will have lunch at Pilots Choice in conjunction with our monthly Board Meeting.
We will then move to the G.T.U. Terminal for the remaining classes.
On Sunday we will begin at 9:00 a.m. at the Terminal and be done around noon.
Topics include operations and systems training/review, FAA Exemption 6802 (paid rides program) recurrence training and CAF regulations refresher.
Reservations (RSVP) for the school are required, members may RSVP in the members area of the squadron website, non-members may attend as well, for a small donation, send a request to attend to info@devildogsquadron.com
The following training videos need to be viewed before attending the ground school.
Inside a P-51Engine out of airport landing and Discussion - 35 Min
Fuel Management Made Easy - 13 Min
Accident Case Study Communication Breakdown - 13 Min
Engine Out from Trouble to Touchdown - 10 Min
Back to Basics - Pressure Points: Decision Making in Commercial Flight Operations - 30 Min
Also if you are interested in helping with maintenance of the aircraft you need to complete the following online training.
CAFR 66-1 Training (Maintenance)
---
Squadron Alerts
Sign up for Alerts to Devil Dog news, newsletters and calendar updates. Simply enter your email address and click on subscribe.
If you wish to cancel your news alerts, enter your email address and click unsubscribe.